Chelsea (The Blues) Retro Replica and Vintage shirts & jerseys
Brand new historic reproductions of Chelsea shirts and original vintage shirts from years gone by.
Italy Home long sleeve No.13 Players Shirt 1996 1998 (No Nike Swoosh) - XL
Price: £99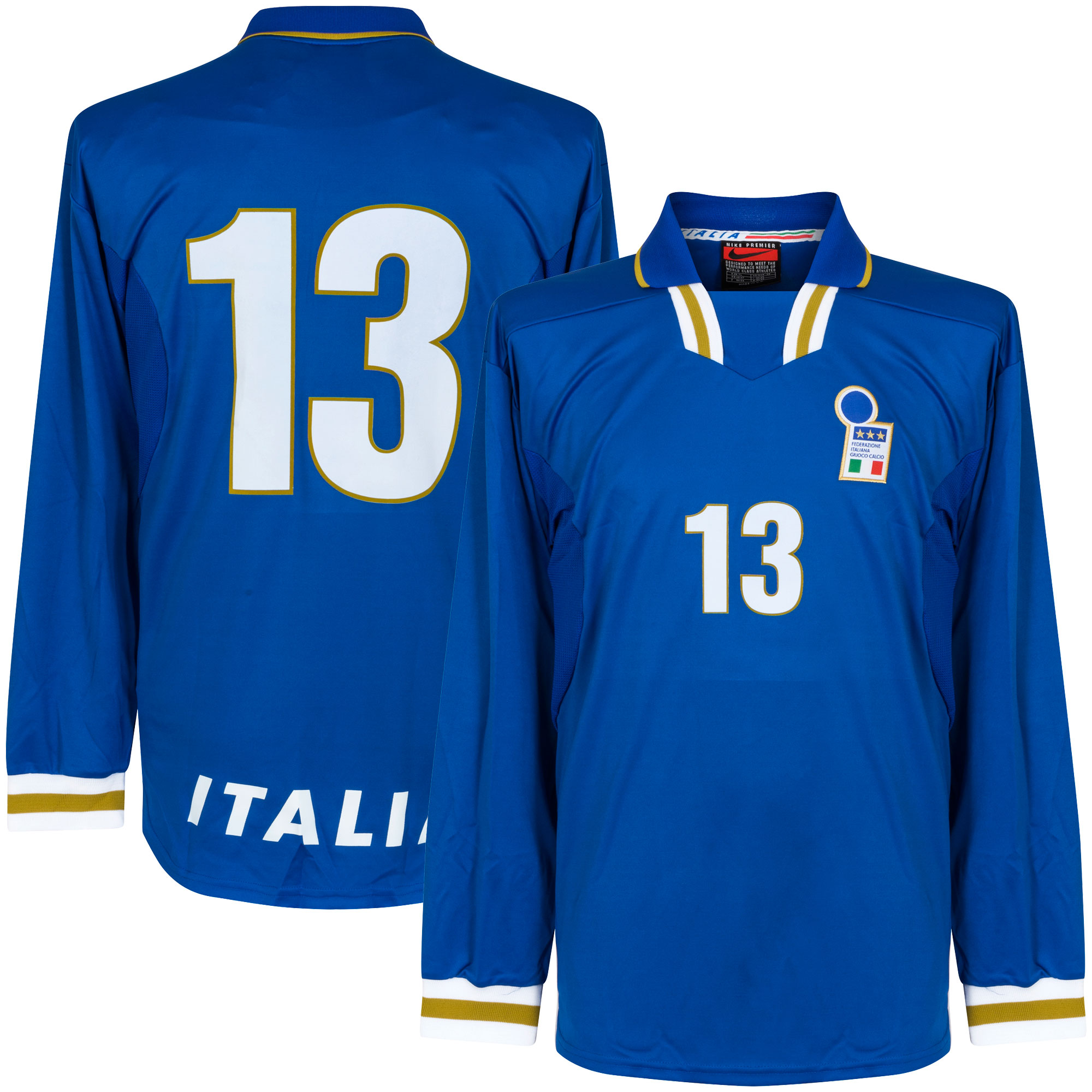 BUY NOW
Mint condition official Nike match issue Italy Home L/S Players Shirt from 1996-98. A non-branded version without the Nike swoosh logo according to the strict Italian FA rules governing official team kit at the time. Includes official squad number 13.