Chelsea (The Blues) Retro Replica and Vintage shirts & jerseys
Brand new historic reproductions of Chelsea shirts and original vintage shirts from years gone by.
Chelsea 1970 FA Cup Winners Shirt
Price: £27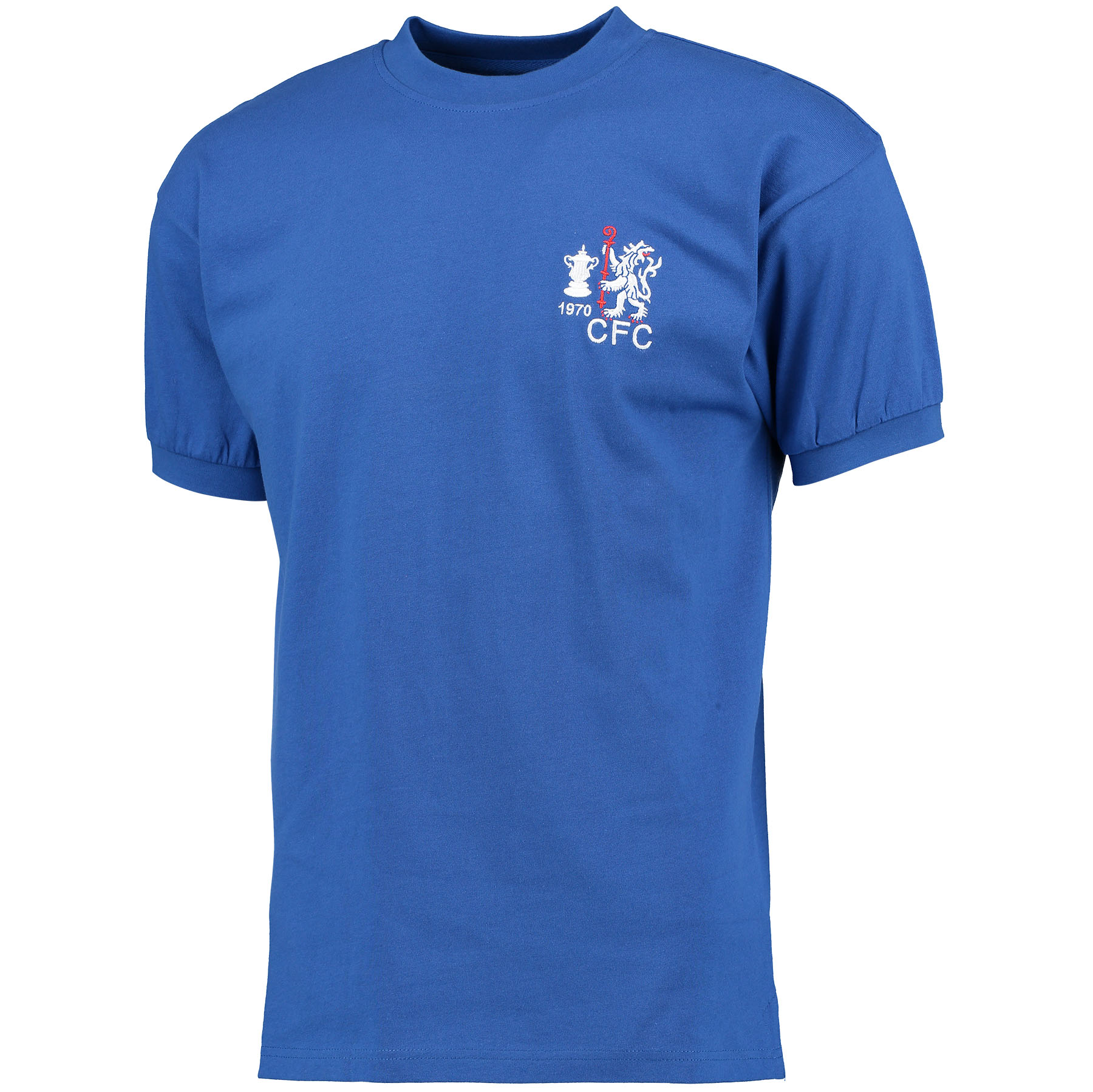 BUY NOW
Chelsea 1970 FA Cup Winners Shirt Chelsea all-time legend, all-time record appearance holder and iconic club captain Ron "Chopper" Harris cradles the FA Cup in 1970. Chelsea wore the distinctive 1970 FA Cup Winners shirt throughout the 1970-71 season to mark and celebrate the club's first FA Cup success, the previous season.